Mercedes Sprinter / VW Crafter Conversion
One of Camper Kong's favourite conversions as both vans provide plenty of space for customising to your own needs and design.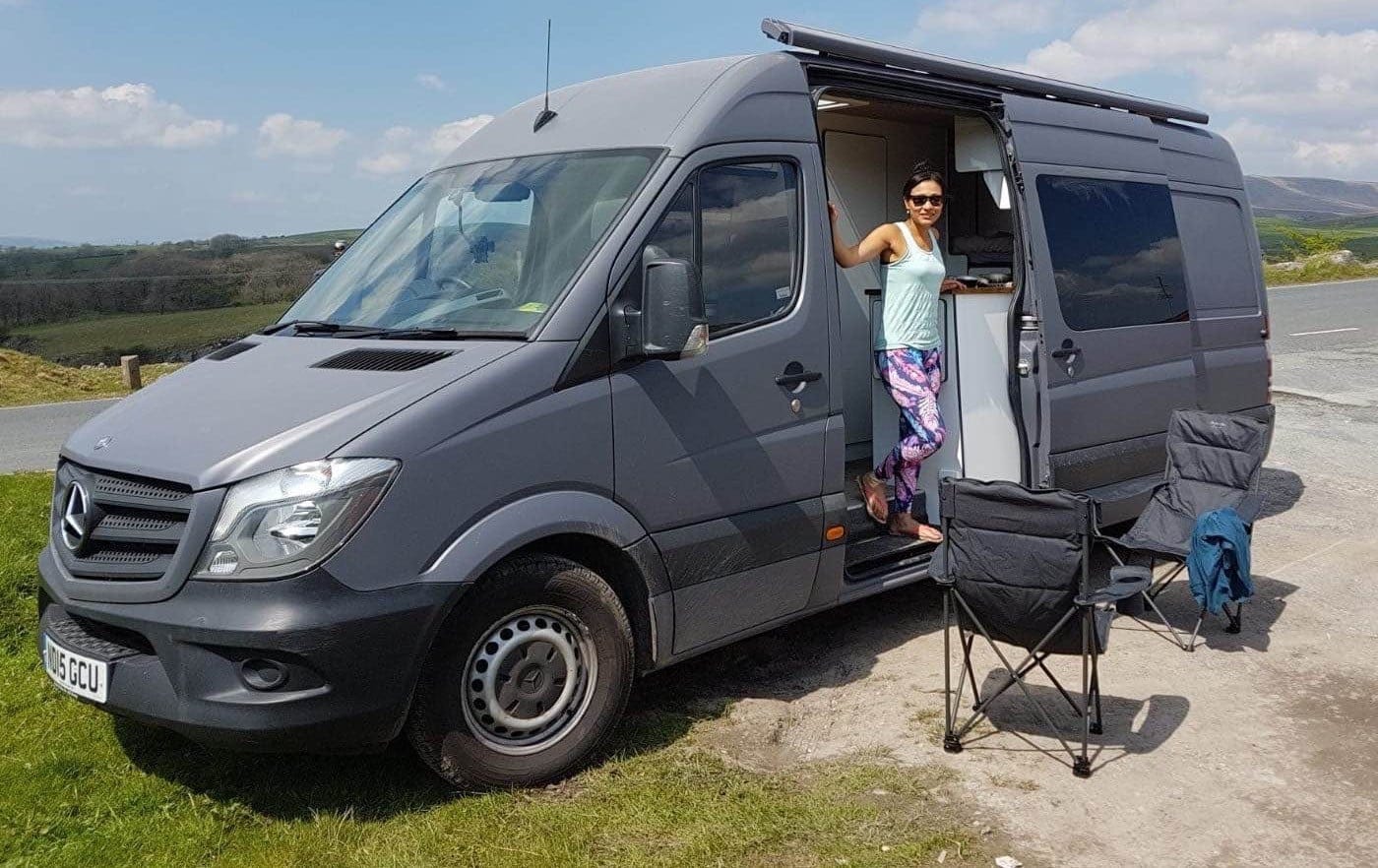 The Long Wheel Base Mercedes Sprinter is ideal for sports home conversions due to the length.
One of Camper Kong's favourite vehicles to work with, ultra reliable, with the space for many different set outs. Can include good size bathroom as well as a raised bed in the back so you can store equipment, bikes, motor bikes and dogs.
The Mercedes Sprinter has a gross vehicle weight that varies from 2.8 tonnes to 4.6 tonnes and in addition to panel vans with three load lengths and roof heights, there are numerous chassis-cabs, crew-cabs and minibuses.
The cab of the Sprinter is a very pleasing place to be.. There is plenty of room behind the wheel for six-footers plus.
The Volkswagen Crafter is the product of a joint development between Volkswagen and DaimlerChrysler, so it shares much with the 2006 model Mercedes-Benz Sprinter. The bodies look identical from the sides and they share the same suspension and underpinnings. Also much of the interior including the buttons and switchgear are common not only between the Crafter and Sprinter, but a number of other Mercedes-Benz models too, which is surely no bad thing.
The steering wheel adjusts for height and reach, and the gear lever sprouts from the dash close to the steering wheel, for a clear footwell as well as ease of use. The cabin features many storage areas and can include overhead and under-seat storage options.
The 109bhp offers the best combination of economy and performance for most requirements. The 89bhp engine is a slow performer even unladen, while the most powerful version is really quite potent. All models are rear-wheel drive and there are a number of different axle combinations depending upon the model. All are fitted as standard with a six-speed gearbox, while a six-speed automatic is optional on the two mid-range engines. The Crafter is pleasing to drive; its suspension (which varies from model to model) delivers a smooth ride with limited body roll. It's also pretty refined, which is a particular advantage for minibus applications although the TDI engine makes itself heard.
Camper Kong feel that this is one of the best conversions available as the vehicle is a nice size to convert and is large enough to make even the fussy happy.
With space for a good sized bathroom too and a full kitchen/dining area, you can also have it so the bed is always made up in the back of the van.
But what if you want your own designs in your van? Well Camper Kong can oblige as we LOVE having your input in the design element of your van.
Mercedes Sprinter / VW Crafter Conversion Basics
Seitz double glazed windows
Heki roof vents
65 litre compressor fridge
Smev sink/drainer and three ring hob
Smev mini oven and grill
Malaga hot water boiler
110amp leisure battery
Thetford toilet, tip up sink and shower
LED lighting
Swivel seats
PC100 control unit
Fold up bed
Latest Builds
Recent photos of our current and recent build projects direct from Jason's Phone. Follow us on Instagram for all our build photos.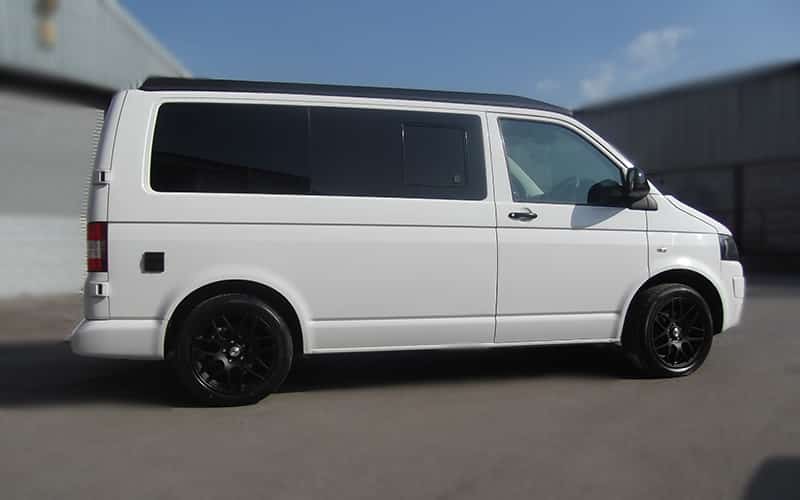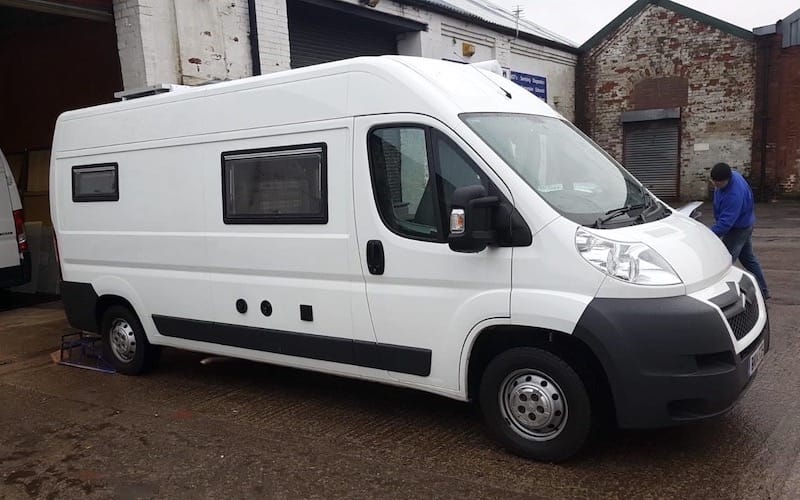 PEUGEOT BOXER / FIAT DUCATO / CITROËN RELAY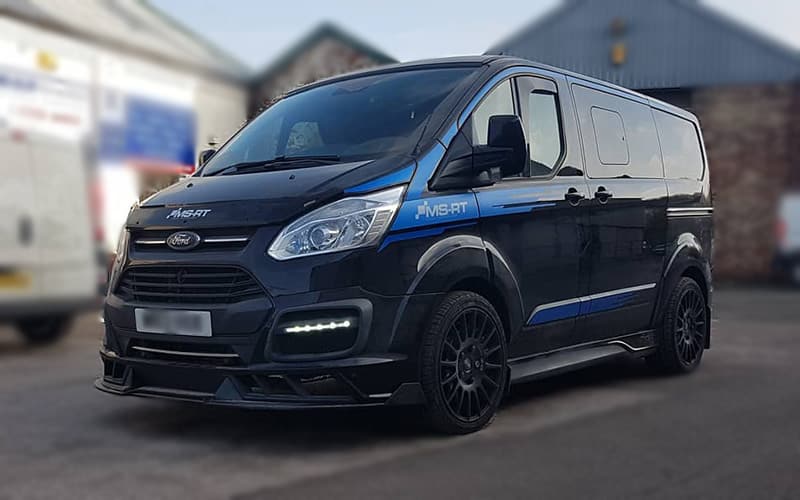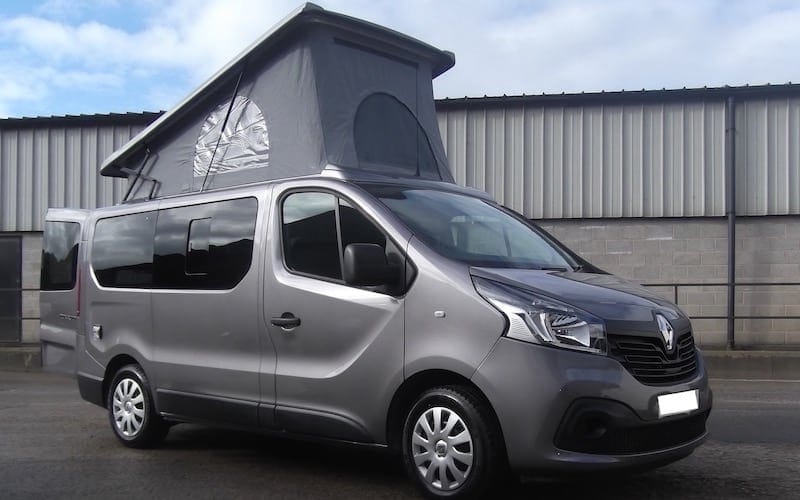 VIVARO / TRAFIC / PRIMASTAR