VW T5 / T6
The Volkswagen (VW) T5 / T6 are one of the most popular base vans for a camper van or motor caravan conversion. With a high specification and build quality it is a great choice for your base van for any mid-sized conversion.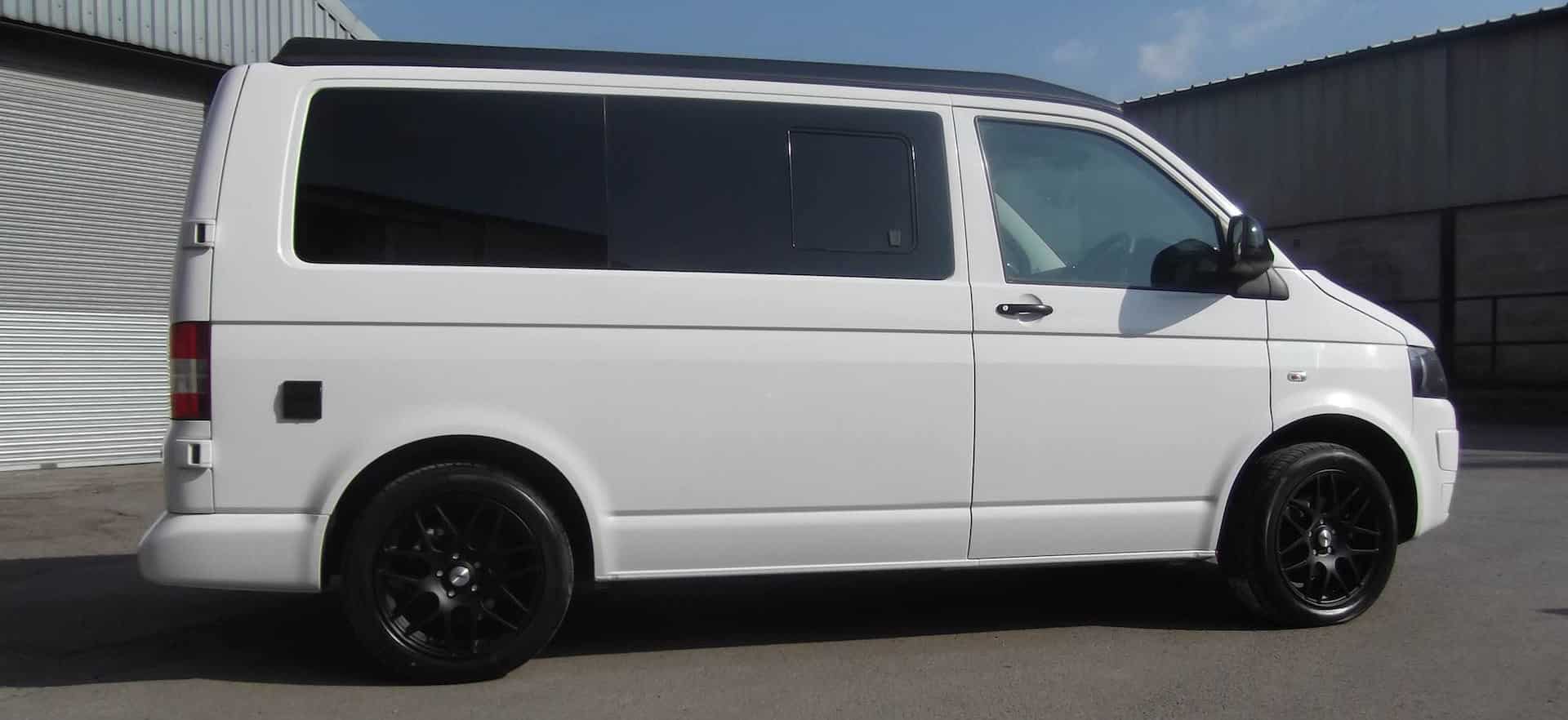 Camper Kong boasts that we put the best conversion into a T5 or T6. Sturdy, well made with 15mm furniture and a proper leisure battery system plus any other add ons or extras you want on your Volkswagen to make it stand out.
These vans work brilliantly with our pop roof conversion which can include an extra bed. The base van drives brilliantly and feels like a small car when nipping round town while is a supremely comfortable cruiser on the motorway.
Anything from a crew cab conversion to something spectacular let Camper Kong be your first call. If you want to plan it yourself we love hearing your ideas and putting them into your conversion, our team pride themselves on our bespoke conversions.
Camper Kong VW T5 Briefing
The Volkswagen Transporter has an unrivalled reputation for quality and desirability.
The T5 is offered in a variety of body types, with high and low roof models, long and short wheelbase, crew cab, chassis cab and a Shuttle minibus layout.
Usually front-wheel drive, the T5 can have all-wheel drive via Volkswagen's 4Motion system, which unless you're determined to reach the most inaccessible places, isn't necessary.
Mechanically the T5 is relatively robust, with the biggest issues being based around the dual mass flywheel. It's a common fault, indeed expect it to happen. Clues to its demise being rattling from the engine, a feeling like a misfire and juddering or knocking. Ignore any unusual noises at your peril. Catch it before it fails completely and you're looking at a bill of around £800, though if it's disintegrated then it'll need a bit more work – and money – to rectify.
Other known issues include problems with the exhaust gas recirculation valve (EGR), which fails. It's a common, well-known fault, so much so that if your T5 is out of warranty it's worth taking it to a Volkswagen franchise as often they will replace it out of goodwill. Don't bank on that, though. It's apparent when an engine management light comes on, its failure also resulting in it resorting to limp-home mode.
Another known, long-standing issue centres around the steering column. If it's knocking the only way to fix it is to replace the lower knuckle of the column – even then it's not always resolved. Try any prospective purchase from lock-to-lock on a test drive and listen out for clunks, though even new, low mileage T5 models often exhibit this knocking. Volkswagen is aware of the issue and is apparently working on a fix.
Any knocking from the suspension can be related to the bushes, while rear springs are known to fail. Check around the engine for oil leaks, particularly around the camshaft oil seal and oil pump. A new cambelt is required every 4 years or 40,000 miles and will cost around £300 to £400 fitted. 
Servicing should be every 20,000 miles or 2 years, a service costing anywhere between £180-£250 depending on mileage. Drive shaft splines are known to fail, if so you'll be looking at a circa £400 bill to replace them.
The T5 has been around over a decade and strong sales means there are plenty around. Prices start at around £3500 for the earliest, these likely to be hard-worked, poorly looked after or galactic mileage models.
Around £5000 starts to get you better looked after examples, even basic panel vans are desirable at this price as many convert to campers. Combis, with second row seating make good family vehicles and command premiums, some sellers asking strong money for them. It's not uncommon to see £30,000 T5s for sale, the desirable California camper often costing another £10,000 on top of that. (102 or above BHP well suited good fuel economy).
Double seat swivel so 4 seats to lounge
Pull tested M1 Rear rock and roll bed with front seats upholstered to match
Fully windowed with van x curtains
Smev hob/sink with smoked glass lid
Weaco 50l fridge
Split charge relay
LED lights
Control panel for electrics
240 and 12v electrics
110-amp leisure battery
Electric 240v hook up
Furniture in your choice of style/colour
Best insulations, ply lining, carpeting
High quality flooring
Possible upgrades include a Diesel Heater, Reimo Awning Rail, Single Swivel Seat, Oven and Grill, just a Grill, Additional Lights, Alloys, Sidebars, TV and Reversing Sensors.
Pop-top pop roof with bed (or without)
Just like the rest of our T5 conversion this is smart and exciting, the pop-top giving you the luxury of extra height with the ability to still be able to drive just about anywhere with the pop top down and giving you the ability to have an extra 2 birth.
We use various makes of roofs including Reimo and SCA and some of the more affordable brands.
Surf Bus
One of our most popular conversions with weekenders, surf "dudes" and anyone who wants the luxury of a campervan with the driveability of a car, you can't go wrong. Just imagine waking up on a Friday morning, the sun shining down, the weekend forecast is "hot, hot, hot".
No thinking required, you pack the campervan ready to zoom off right after work for a hassle-free weekend away at the beach. Just drive and stop pretty much wherever you want! BLISS!!
Latest Builds
Recent photos of our current and recent build projects direct from Jason's Phone. Follow us on Instagram for all our build photos.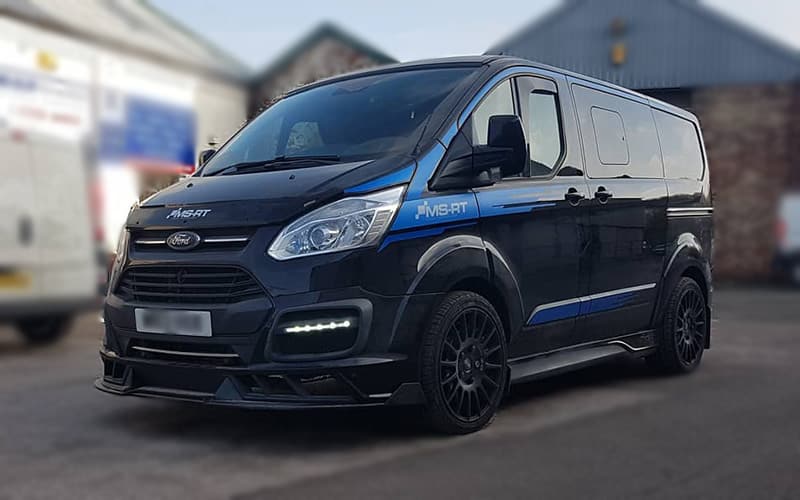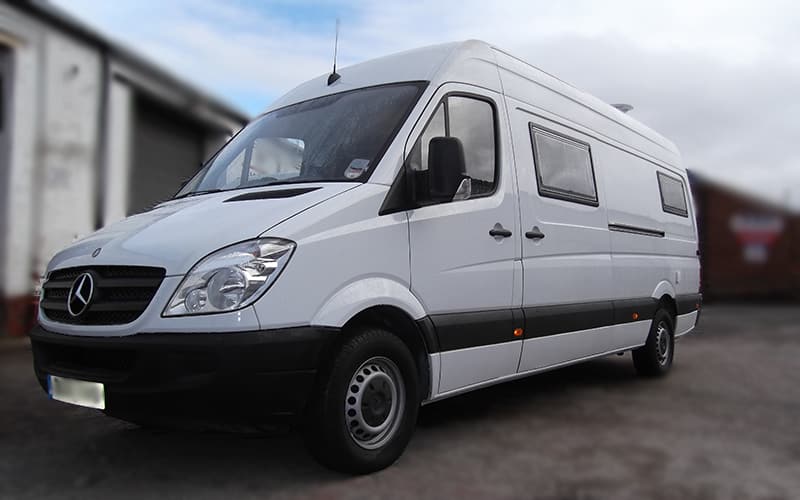 Mercedes Sprinter / VW Crafter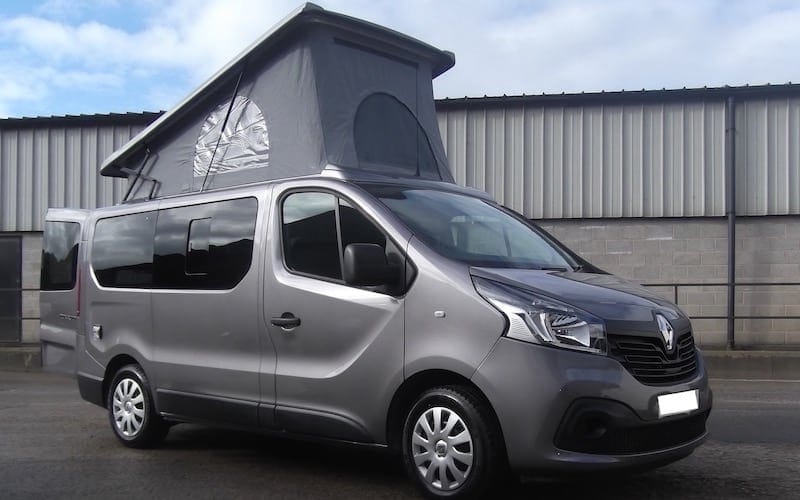 VIVARO / TRAFIC / PRIMASTAR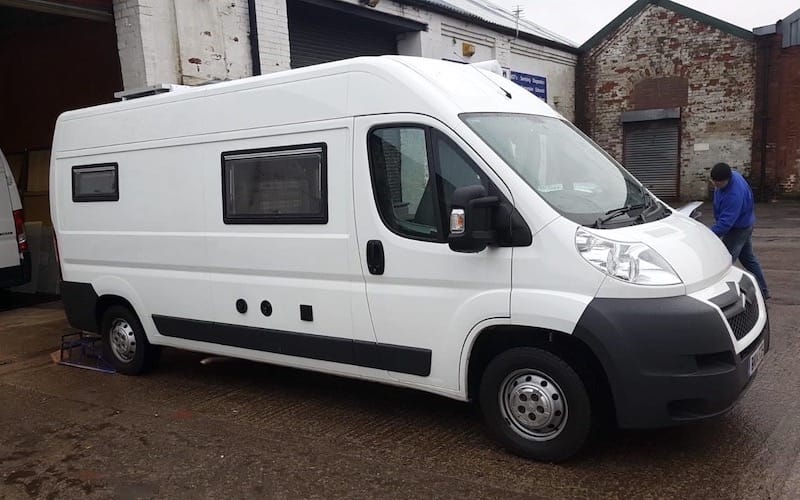 PEUGEOT BOXER / FIAT DUCATO / CITROËN RELAY